Happy Mother's Day!
Mothers are neither saints nor saviors
All of us, for whom the world means something and who value our lives, owe an infinite debt to a woman. Mothers are neither saints nor saviors - they are just people who, however complicated the relationship, have loved us the best way they knew how. It is not easy to give closeness and freedom, safety plus experience.
Love, faithful mother love,
noble treasure in this world,
Which with gentle, holy impulse
Until death remains faithful,
who loves her child so tenderly
That she gladly gives everything.
With 10% as a gift on all our beauty treatments and products!
valid from 13th to 14th May 2023
Beauty starts with loving yourself
Mothers who denigrate their own looks unwittingly pass negative attitudes on to their daughters. Today women have more pressure to be "perfect" than ever before. Modern media have built up an exhausting and unrealistic standard of beauty. We are constantly bombarded with images of "perfect" bodies and if our own doesn't measure up, it makes us feel like we are failing. This can turn your beauty routine into a stressful time of focusing on the negative. Thus, it is all the more important to enjoy beauty treatments as self-care for the body you already have. Beauty is about caring for your skin, hair, body, and soul. This message is at the heart of what we want to promote to the daughters: She's already beautiful! Your beauty routine is about you, not about anyone else.
Beauty as bonding
But beauty is more than that. Just like anything else you share with your daughter, time spent together learning a good beauty routine is just as much about bonding as it is about teaching her how to care for her hair and skin. Beauty rituals can be quality time spent bonding over boyfriend troubles, school struggles and giggling at makeup mistakes. These times are incredibly valuable moments to bond between a mother and daughter. When you make "adults only" beauty routines and products taboo, or you might miss out on these valuable moments to teach and bond with your daughter.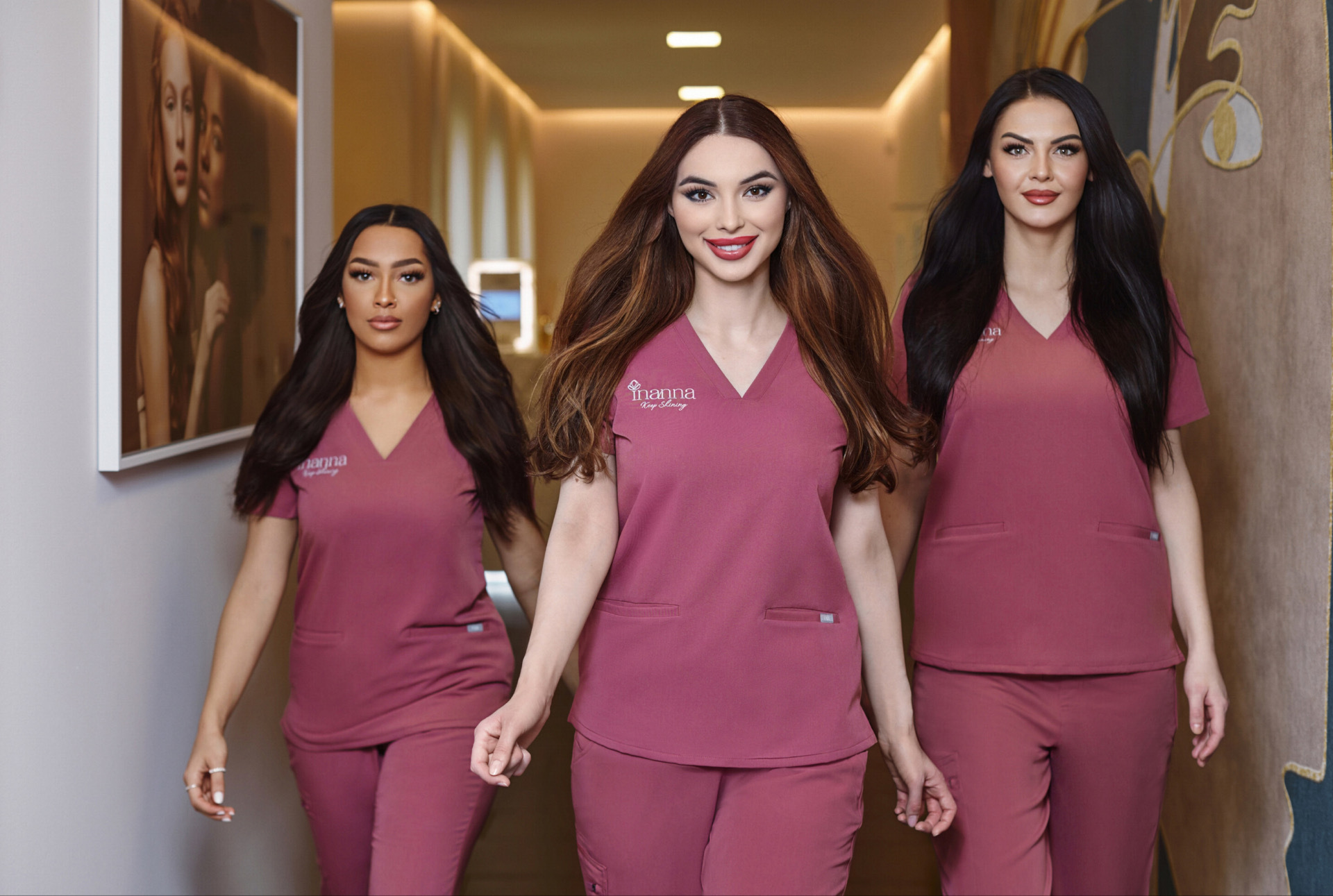 Invite your daughter or mother who is curious about your beauty routine at Inanna Salon and enjoy one of our treatments offered amidst beautiful surroundings by our caring team enveloped in luxury second to none in Berlin!
Secure our 10% Gift Voucher now!

News
As of May, we offer a world's best skin analysis using the VISIA device gradually making Inanna the #1 holistic skincare salon in Berlin.
We are open 7 days a week and welcome you to book treatments on Sundays for regenerate ahead of the work
We invite you to chat with us at anytime using your favourite application on the links below:
Call us or visit our virtual and real salons to learn more about our spectrum of services. The Inanna team looks forward to welcoming you for a conversation over a coffee from the "Berliner Kaffeerösterei" or a tea from "Sirocco", savored ideally with a chocolate from "Rausch".
Yours Anna
Not sure which service is right for you?
Talk to us to ask questions and find out which treatment is right for you.